News
14.08.2016
Metal Mine Festival
14.06.2016
Luna at Metal Mine Festival
Hi Metal Folks,
we're pleased to inform you that we are going to play at Metal Mine Festival in our hometown Wałbrzych. See you there on 20.08.2016.

06.09.2016
New T-Shirt
Hail Maniac,
Check out new Luna Ad Noctum summer edition t-shirts "Born Walking Menace" made as special limited series for all You guys.
We're gonna take some on Dark Fest Festival at 24 June.
More info at our FB profile.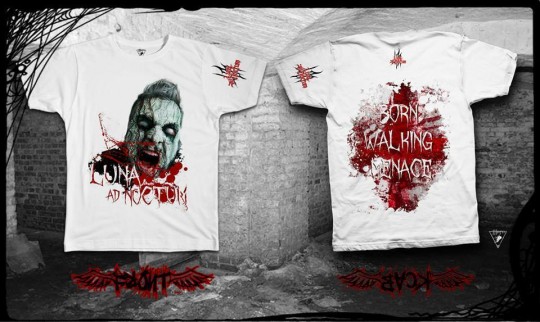 02.09.2016
New song
Hello Brothers & Sisters!
Check out our brand new song entitled "3 Hours After Exposure" already online! The track comes from our forthcoming EP.
More info about that very soon for now, we are waiting for your feedback on our FB and Twitter.
Here we go!
02.05.2016
New song
hell Metallers
please be informed that we would like to share with new song taken form our forthcoming EP album
stay with us and check out the event where the song will be published on Monday (02.09)
stay with us !
more info soon !
12.07.2015
Dark Fest
Hi Metallers
We've been invited to play at Dark Fest 24-25 ov June.
See you there in hell!
More info soon.
18.11.2015
The sleeping summer time has passed
Hell-o
The sleeping summer time has passed.
Thus, we're coming back with some news.
We're currently working on our new stuff for brand new EP which will appear as a teaser before the next LP.
However, before we give you some exact details we'd like to invite all of you for the show in Wroclaw at 07/01/2016 with great line up indeed.
Check the invitation below & feel free to join!
Keep checking our FB profile case we're going to tell you something
important very soon!
Stay Lunatic !
23.07.2014
Agressive-music Fest Pohoří
Hell!
Some shots ov LUNA AD NOCTUM from AMF 2014.
COMPLETE PHOTOGALERY visit AMF!
http://www.agressivemusicfest.eu/Galerie-.html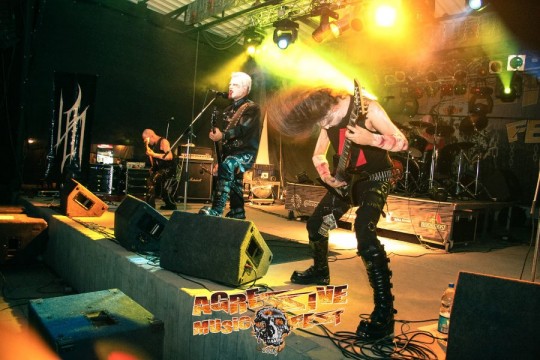 17.01.2014
Hell Metalheads how are you doing in 2014?
Hope you're all doing well. We've just come back from Germany but in meantime we confirmed our participation in summer festivals in Czech Republic and Austria. More info about our forthoming shows will be presented regularly on our fan page and Facebook as well.
By the way, we'd like to inform you that we're preparing another edition of a great show in our home town Wałbrzych! So keep in touch to get known what's going on in Luna Ad Noctum's lair!
666
20.12.2013
The 2013 is about to end...
Hell Lunatix !
The 2013 is about to end so it's time for few words of summary as well as some info about new plans for the forthcoming 2014.
This year has brought several important events in LAN's career.
In February our 4th official album "Hypnotic Inferno" was released by the German label Massacre Records. The album's been receiving many positive reviews from all over the world. Reviews appeared in major zines and significant music magazines wordlwide.
In 2013 we played many awesome shows, also we participated in tour across Poland and Germany, either we releasd the official video for the track "In hypnosis" which sparked several controversies (you can check it out here: http://www.youtube.com/watch?v=8ElnRJmr0wY ) but mainly pompously celebrating the XV Luna Ad Noctum anniversary show!
You can be sure that in the coming year we will not slow down at all ! We're gonna continue our modern black metal attack powerfully!

In 2014 we'll take part in several big festivals in EU. We also decided to organise the next edition of the great show in our town Wałbrzych!
More details about this events will be announced soon. In the meantime, we're going back to the rehearsal room to take care about new stuff composing for the next album.

Be with us on a regular basis and and visit our FB and website.
Thank you for being with us, you rule !!
support Luna Ad Noctum - your modern black metal motherfuckers from Poland!
,,/,666 ,,,/